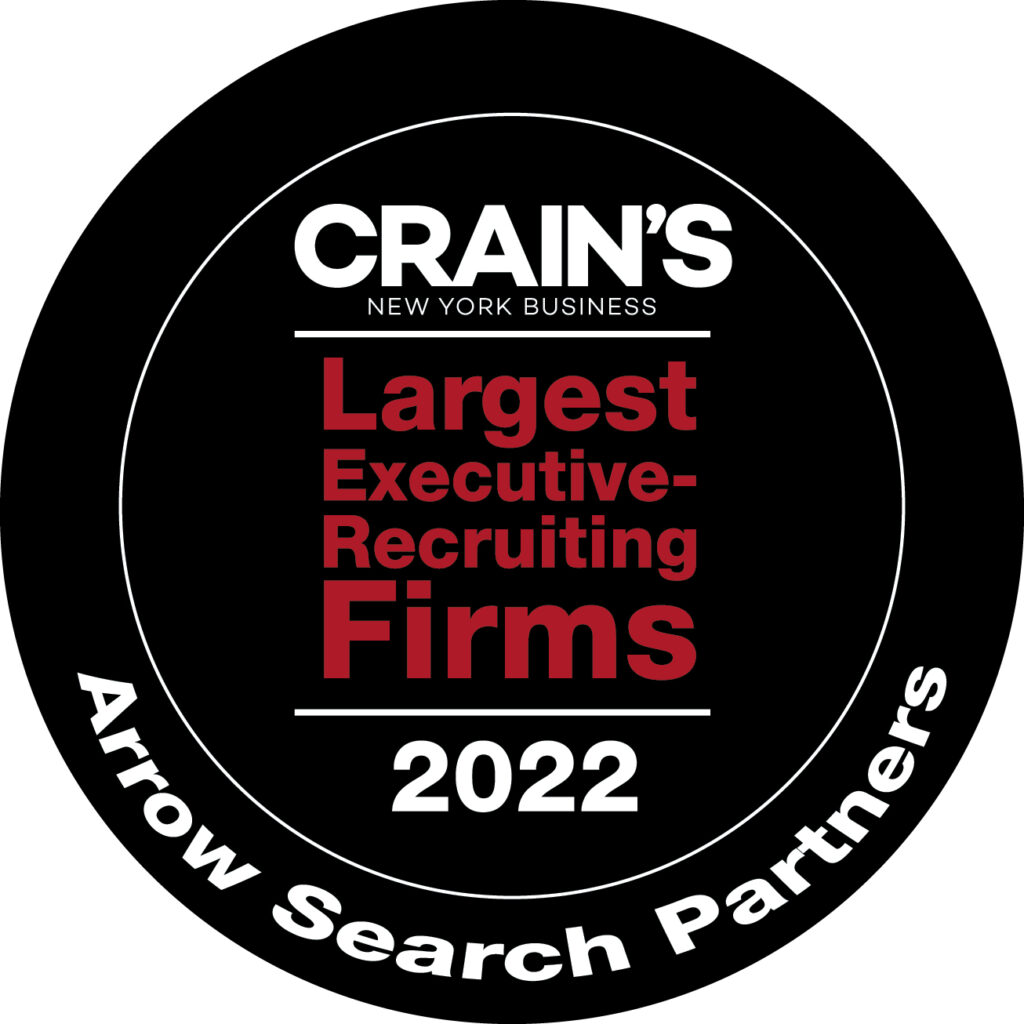 NEW YORK, October 4, 2022 – Today, Crain's New York Business revealed that Arrow Search Partners is No. 18 on its annual list of Largest Executive-Recruiting firms in the New York Metro area. This is the second year in a row that Arrow has been recognized on this prestigious list, up from No. 24 in 2021.
"At Arrow we are continually striving to become the recruiting firm that our clients rely upon to hire for their most pressing and important needs. It's impossible to do that without a great team and the support of our highly trained and dedicated staff," said Billy Merva, David Gaber & Blaine Braunstein, Founding Partners. "The past 18 months have seen us grow by adding staff, launching new divisions, and continuing to outperform our competition in the marketplace. We couldn't be prouder of what our team has accomplished as we look to finish the year strong and move forward into 2023. Moving up to No. 18 on the Crain's list is a big achievement but we can assure you the work doesn't stop now."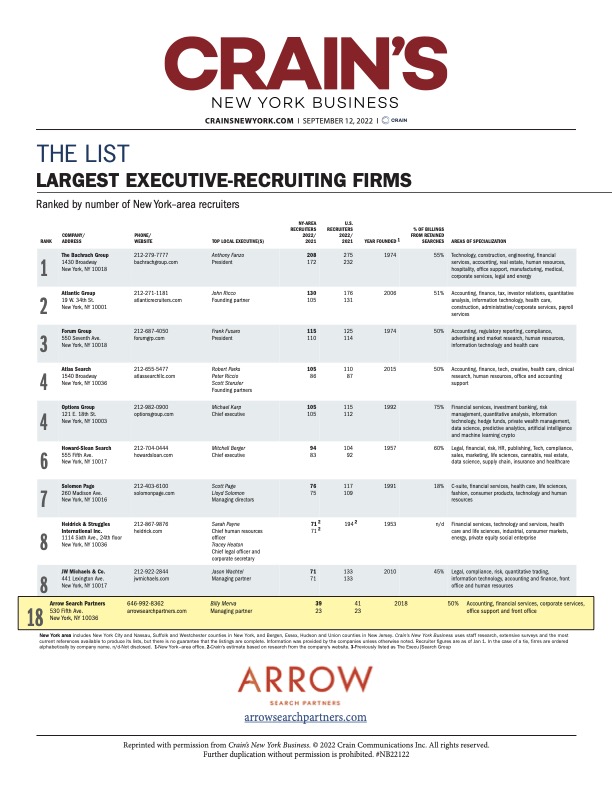 About Arrow Search Partners
Arrow Search Partners is an executive recruitment firm specializing in placements across multiple verticals within a wide array of industries. Headquartered in New York City, Arrow services clients and assists candidates all over the United States in both permanent and temporary staffing needs.
For more information visit www.arrowsearchpartners.com
CONTACT:
Billy Merva, Managing Partner
About Crain's New York Business
Crain's New York Business provides news, information and connections on all facets of New York through the prism of business. Crain's is the leading source of information on the New York economy, the companies and industries that operate here, and connections between government and industry. Crain's publishes daily news coverage on crainsnewyork.com, weekly coverage in print, and three specialized online daily reports – Insider, Pulse and Real Estate Daily – providing scoops and inside information on politics, health care and real estate, respectively. Readers come to Crain's for in-depth coverage of the many industries that make up the fabric of New York's business community.