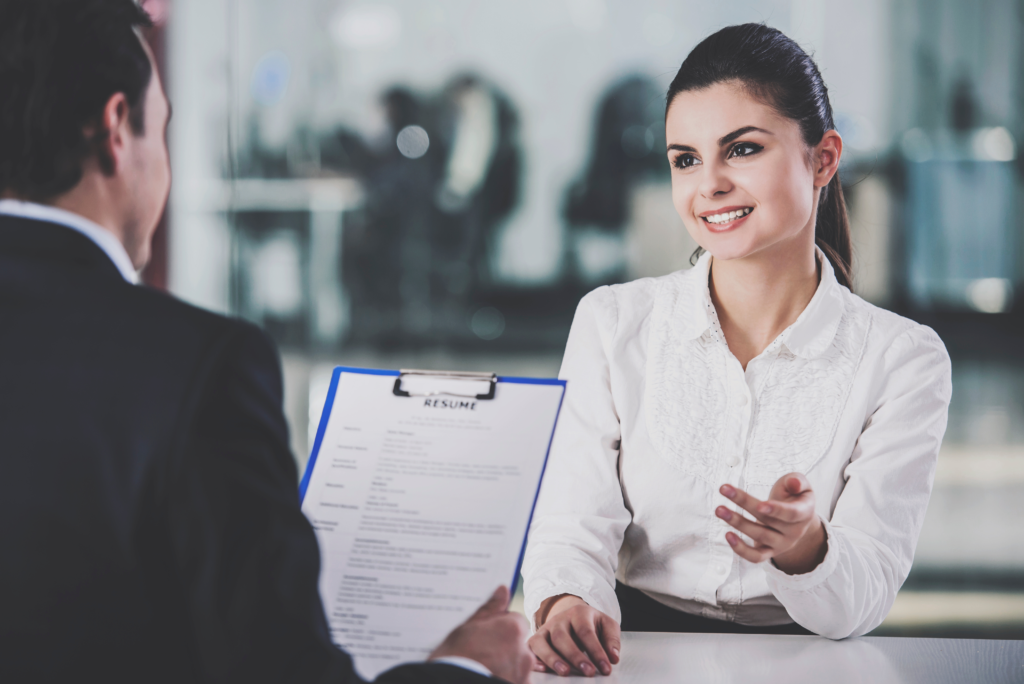 "Do you have any questions for me?" In an interview setting, you will most likely hear this question. Before an interview, you not only must research the company, employees, and job description, but you want to have thoughtful, inquisitive questions prepared.
It is extremely important to be prepared with 5-8 questions to ask your interviewer. It will show your eagerness and preparedness. Asking questions allows you to learn more about the company and see if you can envision yourself there. Similarly, it educates you on the daily functions and culture of the firm. If your interviewer doesn't ask "Do you have any questions for me?" during the interview, you still want to ask questions. It will show your genuine interest in the firm and role. You want to ask specific, clear questions. Do not ask surface levels ones or talk badly about your previous role. Steer clear of any questions regarding salary or benefits.
We interviewed Executive Director of Accounting and Finance, JT Kirk, to gain his insight.
What are some great questions to ask in an interview?
As a candidate interviewing for a role, the main questions you want to focus on should revolve around the company culture, the role/responsibilities, and the people at the firm. You always want to ask yourself, "What is the hiring manager looking for in this hire?" as it can help shape your questions.
What is a question you should never ask?
Never ask what the hours are. Rather, you should say "What is a typical day like?"
Never ask about compensation and benefits either.  Save that question for your recruiter, they will make sure you have all the proper information so you can make a well-informed decision.
Why is it crucial to ask questions in an interview?
Questions are a vital part of an interview for a few different reasons.  Firstly, it shows you care and have a strong interest in the opportunity you are interviewing for.  If a candidate does not show an interest in the role, then most likely the interviewer will not move them forward to the next round. Secondly, as someone interviewing for a role you want to make sure you have the proper information necessary to make a decision. I would recommend asking four or five questions to each person you meet in an interview. 
Lastly, you should never answer a question with a yes or no response.  A good interview has a strong back and forth dialogue with the candidate and the hiring manager.  Make sure you do your research on the company and the hiring manager and are prepared to ask questions to have a successful interview. 
We interviewed our Associate Director of Internal Operations, Kat Benedetto, to get her thoughts as she interviews many of our internal hires here at Arrow.
One of the biggest things I notice when interviewing candidates is whether their questions make sense for what they are interviewing for or not. This gives me an insight into whether they have spent time studying the job description, they understand the role they are interviewing for, and the type of company they are interviewing with. I also find that you can tell if the candidate has done their due diligence on researching the company and the person they are interviewing with. Some of my best conversations have been with these types of candidates.
What are some great questions to ask in an interview?
I always like it when candidates ask about previous projects a person in the current role has worked on – this gives them insight into the type of work that goes on and if that work is of interest to them, outside of the daily tasks assigned to them.
What is a memorable question someone has asked you in an interview?
I once had a candidate ask me to describe Arrow in three words – this is usually one that the interviewee asks, and I think by having the candidate ask they can align their values with the company. It is a two-way street and both the candidate and the company need to make sure there is a fit there to be successful.
When a candidate says, "I have no questions", what does it make you think?
My initial reaction is that they are not interested, or they are not fully prepared and are not understanding the role enough to ask questions.